Research carried out at Nnamdi Azikiwe University suggests that the concentration of heavy metals in some fruits consumed in the South East is above the recommended allowable limits. Some heavy metals when consumed above the officially recommended limit cause injury to the consumer.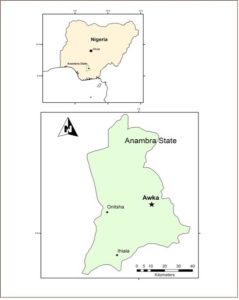 The examined fruits had total arsenic concentrations higher than the codex maximum food-grade level while copper and lead concentrations were below the codex standards. Mercury in guava and apple were 6.1 and 1.3 times higher than safe levels for consumption. This calls for further investigations by the regulatory agencies to determine the sources of the contamination in order to preserve the health of Nigerians seeking to eat healthily.
The outcome of this research was published in the Journal of health and pollution (10.5696/2156-9614-7.15.40.) by Dr Ezeonyejiaku of the department of Zoology at Nnamdi Azikiwe University in collaboration with Dr Obinna Obiakor of School of Environmental and Rural Science, University of New England, Australia.